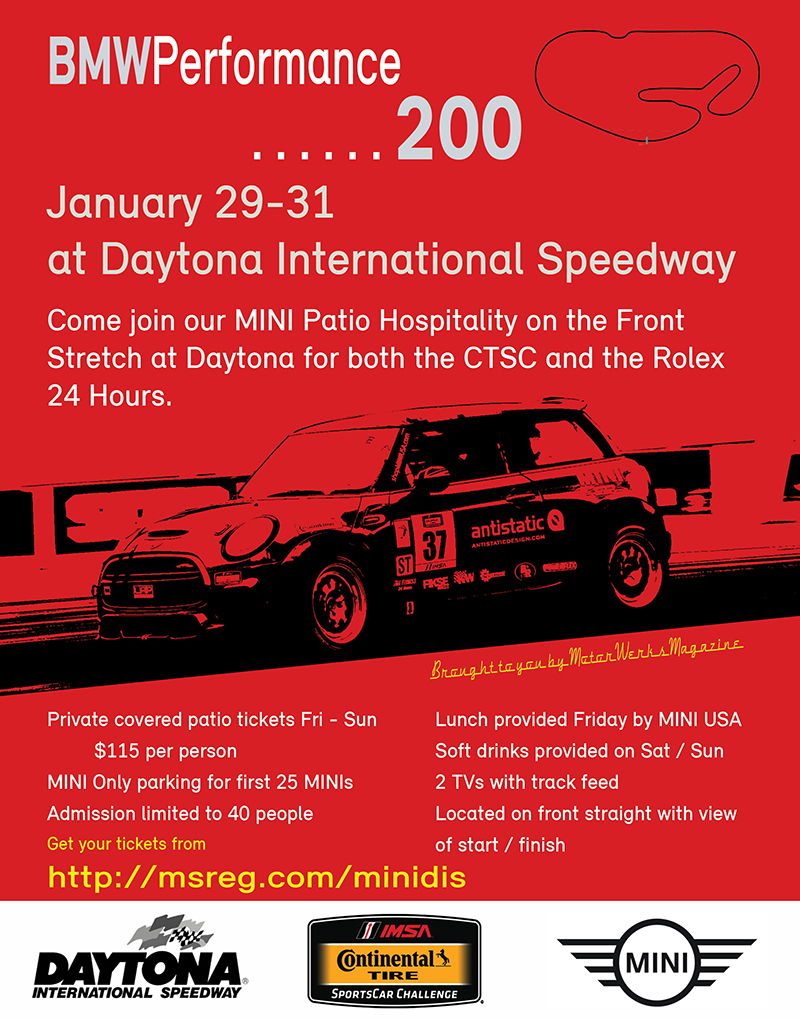 The MINI John Cooper Works Team is hosting a MINI Patio Hospitality event for the BMW Performance 200, the first race of the 2016 season and the Rolex 24 Hours.
Where:
Daytona International Speedway
When:
Friday, January 29 - Sunday, January 31, 2016
MINIs will be racing in the BMW Performance 200 which starts on Friday, 1/29 at 1:45 PM.
The ticket includes parking for the first 25 MINIs.
Register at .
Details about a meet-up before the Friday race will come soon.
Who is planning to go?