Are you depressed because you're unable to attend this year's MINIs on the Dragon event in North Carolina? Do you find yourself staring out the window dreaming of twisty roads, fireside laughter, and karaoke night? Have you stopped reading facebook newsfeeds because the Dragon photos are already starting to invoke an unbearably strong feeling of jealousy?
Well sulk no more, come get a group hug in Sanford this Saturday at "Dragon Schmagon Dinner and Pub Crawl".
Who:
Anyone who owns a MINI, knows someone who owns a MINI, or wishes they knew someone who owns a MINI.
What:
Dinner and pub crawl (duh)
When:
Saturday, May 4th at 7:00 pm Eastern (that's 1900 hrs for you grunt-types)
Where:
Starting at Wolfy's Waterfront Bar n' Grill
520 North Palmetto Avenue
Sanford, FL 32771
(407) 322-2150
Why:
Because you need the support of food, friends, and fun during this difficult time.
How:
Eat, crawl, drink, crawl, drink, crawl, drink, crawl, sober up, drive home or call your DD.
Here's the plan:
Dinner at
Wolfy's Waterfront Bar n' Grill
, 7pm. The sun sets at 8:00 and this restaurant has a great view.
Walk 1/2 mile to
Buster's Bistro
(my favorite Sanford pub), $2.00 Stellas and Happy Hour all night!
Walk 20 feet to
Little Fish Huge Pond
$3 Medella's, $2 Naragansette drafts, and $1 off craft beers.
Walk 1/4 mile to
Hollerbach's Willow Tree Cafe
Walk 1/4 mile back to your car at Wolfy's
Optional: You could drive from Wolfy's to the general area of the 3 pubs if you're not into walking.
Here's the route: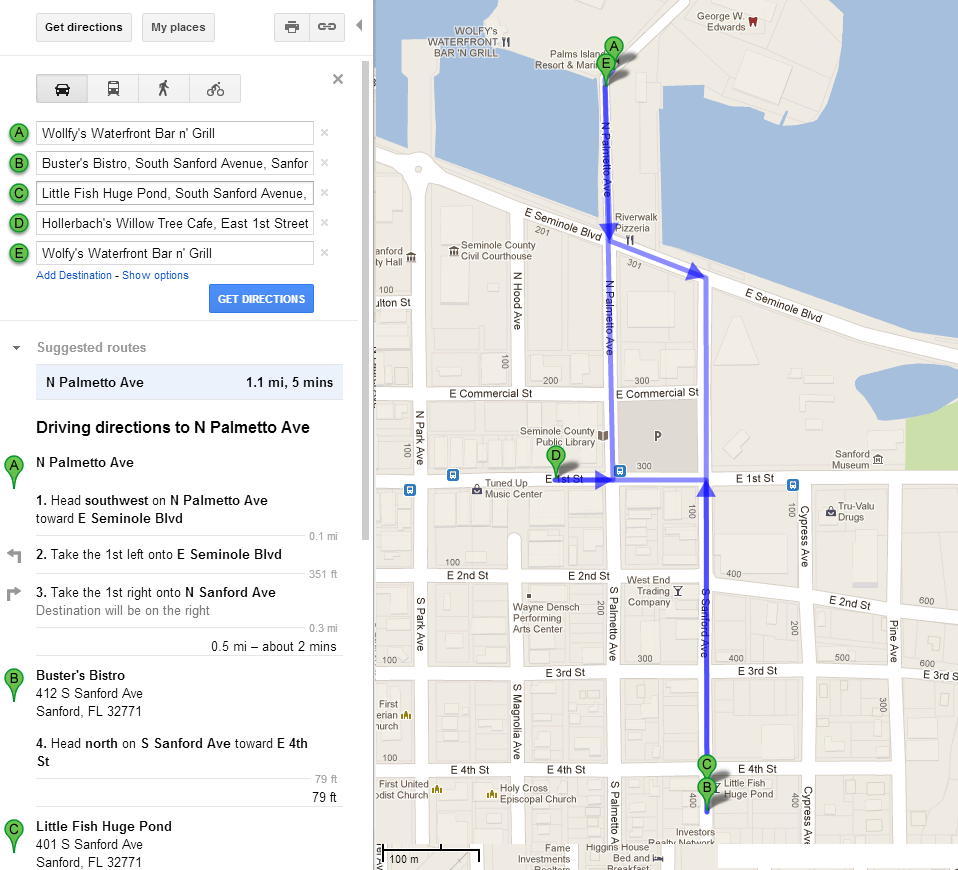 Be sure to wear something MINI so the bar staff can identify you for the discounts.
I look forward to spending some quality time with MINI peeps!