i frequent another board, mainly detailing, but noticed that u guys switched forums... let me re introduce myself and my 2004 mini cooper BASE MODEL british green/white
excuse me if u dont quite understand my fanactics with autodetailing! love the results of a torn vehicle brought back to life!
here are A few pics of the last time i detailed the cooper. that time i went for a shiney plasticky fake look. dont get me wrong. it looks good, but lacked tons of depth and warmth thAT u only get form a carnuba!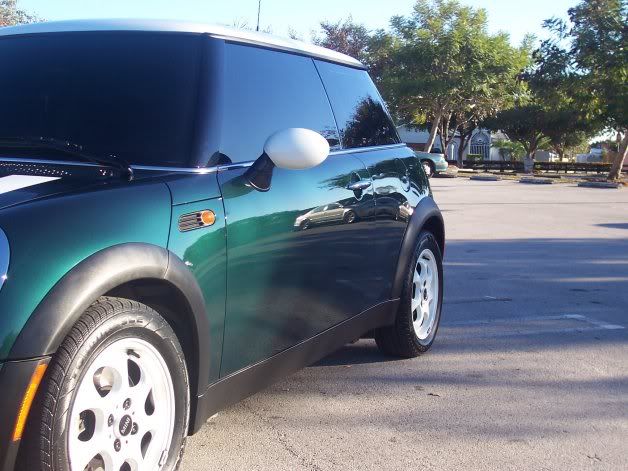 notice how the flake pops in this pic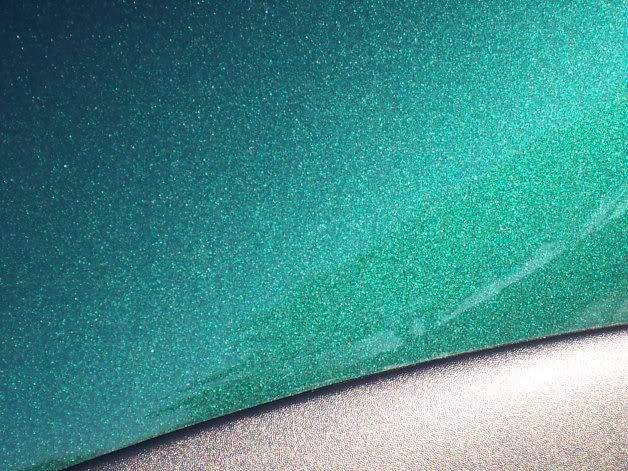 very reflective, but agian, no depth!!!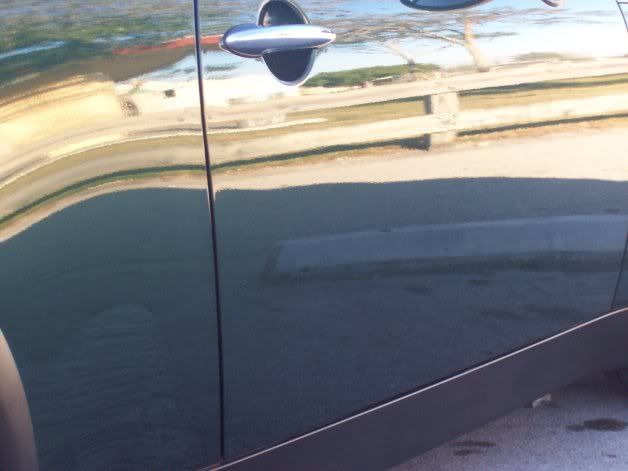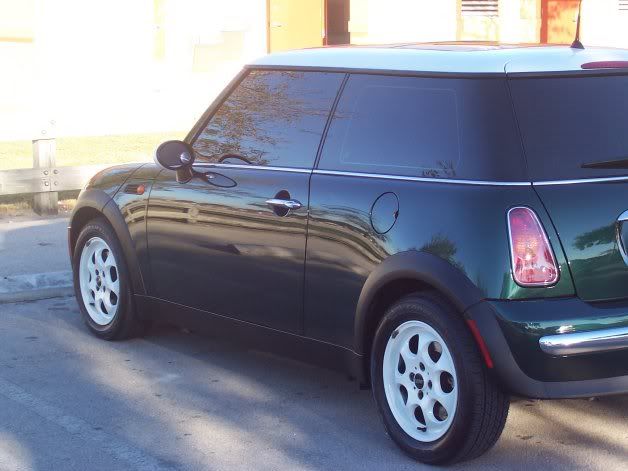 now heres some pics of the recent detail done this weekend! now to let u guys know, id say about 99% of all surface defects/swirls are gone (5 consecutive hours of polishing to remove em all, thank god for the da polisher). unlike before i went for a more warm look. i wanted to catch the wetness of the finsh and gloss! here ya go. ENJOY!
DRIPPING WET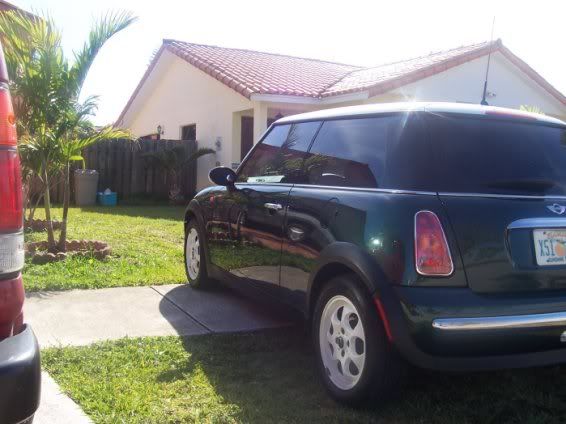 NOTICE THAT THE FLAKES DONT POP AS MUCH BUT THE PAINT LOOKS DARKER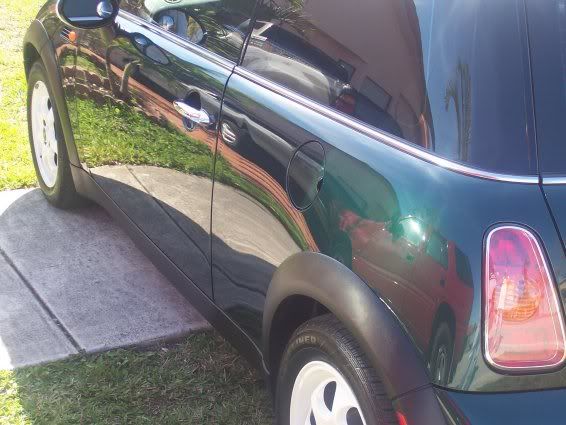 NOW THATS DEPTH!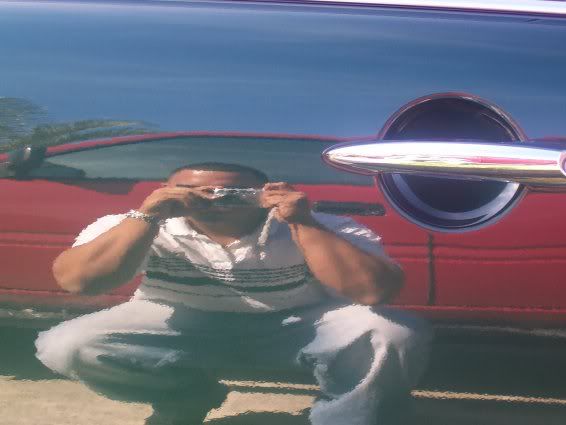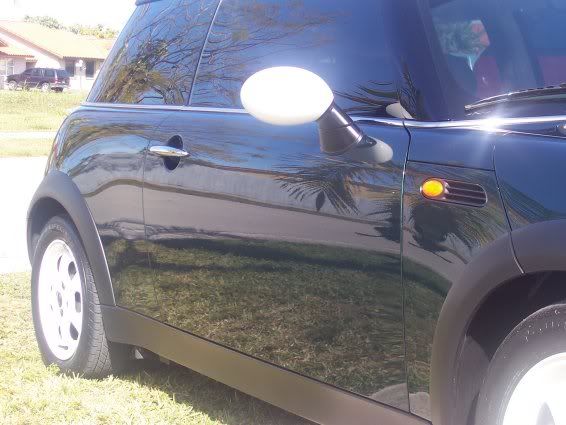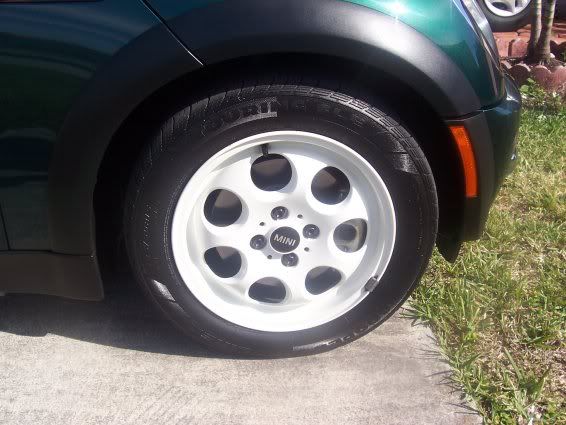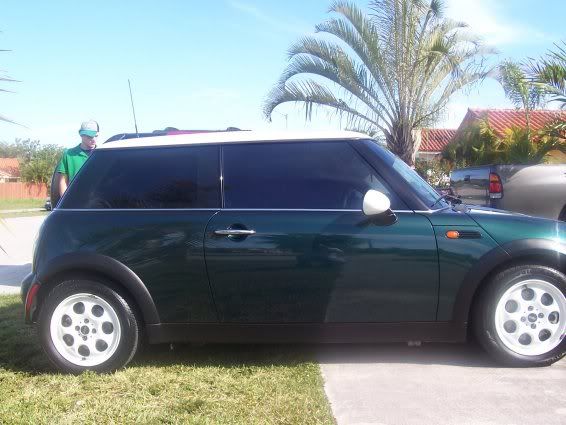 im not a detailing service so i dont go around charging 150 bucks for a detail... plus detailing takes the life out of me, its soo tiring. but if anyone wants to detail their mini (thank god its a small car) let me know. i wouldnt mind giving u a hand. 4 hands are better than two
im in the kendall area! and detailing is a passion